"Space, Place & Story" is a 10 minute trailer for the "Spaces of (Dis)Location" conference at Glasgow Caledonian University, May 2012. Research filming and trailer were funded by the European Cultural Foundation (ECF).
Filmed in Israel in 2012, the trailer shows best friends Judith and Jamal as they explore what the word "home" meets to them.
Behind The Scenes
"Space, Place & Story" is one segment of a documentary project combining the lives of a group of artists from around the world.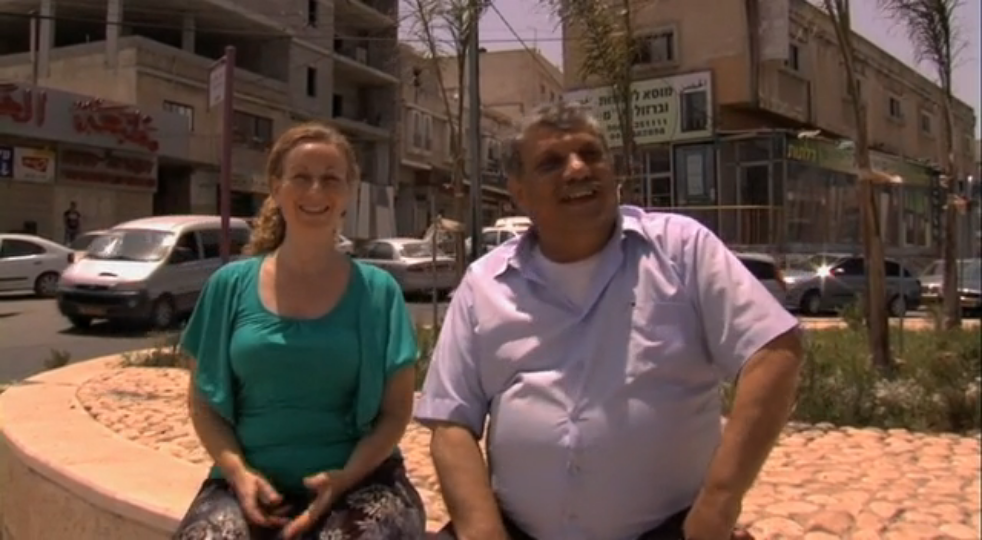 Cinematography
Sibylle Meder
Sound Recording
Sibylle Meder
Featuring
Judith Korin & family Jamal Majadli & family
Music
Kay Pere / Helen-Anne Ross
Original Artwork
Anita Eaton / Catherine Fitchett / Elizabeth Bennefeld / Claudia Dose
Poema & Narration
Elizabeth Bennefeld
Location
Bakr-al-Ghabiya & Zichron Ya'akov, Israel
Comments are currently closed for this article