Der Trauer Raum geben (Give Grief Some Space)
A short film about grief.
Behind The Scenes
Filmed shortly after Sibylle lost her mother to cancer, this short film turned into a highly personal meditation on the different ways grief takes up space in our everyday lives.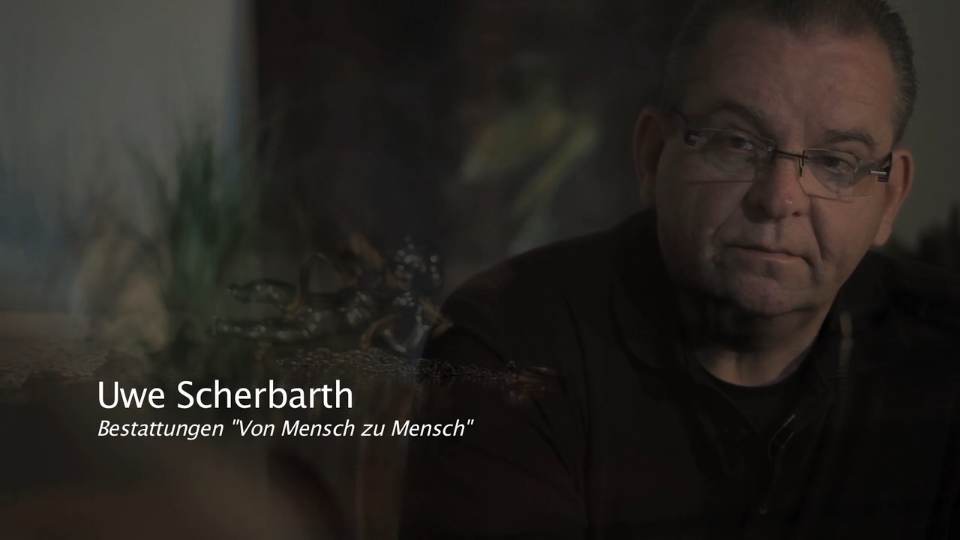 Possibly one of our most unusual commissions: after Sibylle Meder lost her own mother to cancer, the funeral home director who arranged the funeral proceedings involving Germany and Greece, approached Sibylle about a creative, sensitive film that would portray the company's credo to understand and meet the needs of people who have just lost someone. It was not a regular commission. "A short film about grief" was the only briefing, full trust given in the creative approach and complete creative control. With great attention to detail and the changing and conflicting raw emotions experienced at this time, the film turned out to be not so much an advertisement, but a short meditation on how to experience grief. There is no right or wrong way to say goodbye, all approaches are valid and someone who is taking their profession seriously in this field is doing their best to meet those needs.
Client
Bestattungen Scherbarth "Von Mensch zu Mensch"
Cinematography
Sibylle Meder
Sound Design
Sibylle Meder
Location
Herdecke, Germany
Comments are currently closed for this article