Cinematic re-composition of the dance-theatrical play "Song of Myself", inspired by the emblematic same-name poem of Walt Whitman; a poem of cardinal importance in the American literature, praising life, existence and human experiences.

"The press of my foot to the earth springs a hundred affections, They scorn the best I can do to relate them."
Ομάδα Ma || Ma group: Song of Myself, v.2
The play is based on the dance solo Song of Myself, v.1, in conception-choreography of Thaleia Ditsa and interpretation-choreography of Loukiani Papadaki. Filming took place in October 2020, at the Experimental Stage of the Cultural Conference Centre of the Municipality of Heraklion.
Κινηματογραφική ανασύνθεση του χοροθεατρικού έργου Song of Myself, εμπνευσμένο από το ομώνυμο, εμβληματικό ποίημα του Walt Whitman, 'Το Τραγούδι του Εαυτού μου'- ένα ποίημα σταθμό για την αμερικάνικη γραμματεία, που υμνεί τη ζωή, την ύπαρξη και τις ανθρώπινες εμπειρίες.
"Η πίεση του ποδιού μου στη γη ξεφυτρώνει εκατοντάδες συναισθήματα, Περιφρονούν ό,τι κάνω για να τα περιγράψω."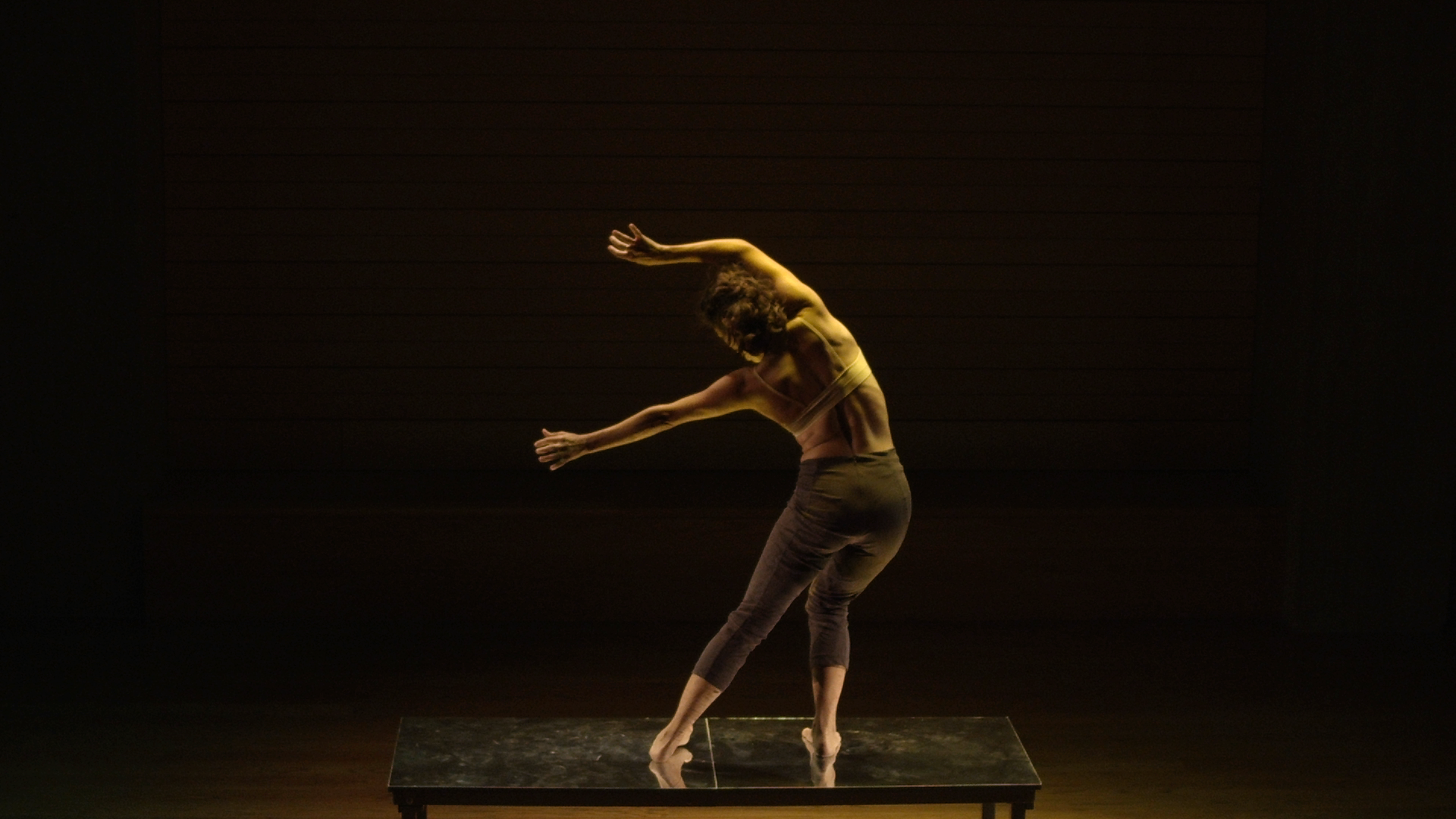 Production
Digital Street Art Festival 2020 / Municipality of Heraklion - Vice Mayor of Culture
Conception, Choreography, Director
Thalia Ditsa
Film Director
Sibylle Meder
Interpretation, Co-creation
Loukiani Papadaki / Michaela Kefalogianni
Reading excerpts from the poem "Song of Myself"
Michaela Kefalogianni / Thalia Ditsa
Assistant director, Production assistant
Anna Sophoulaki
Lighting design/gaffer
Kimonas Kitrinos
Scenography
Dimitra Liakour
Sound design, composition
Lampros Pigounis
Sound recording, Sound editing
Giannis Pratikakis
Cinematography
Sibylle Meder
Video Editor
Sibylle Meder
Production Management
NOIMA Urban Non-Profit Company (ΝΟΗΜΑ α.μ.κ.ε.), Visual and Performance Arts
Location
Experimental Stage of the Cultural Conference Centre of the Municipality of Heraklion
Vice Mayor
Aristea T. Plevri
Cultural Management
Marianna Gialiti
Digital Cultural Management
Konstantina Chatzaki
Administrative Organisation
Department of Culture - Evi Martimianaki
Title Video Sequence
FnoiZ
Comments are currently closed for this article